Kurgo Villa Hotel & Restaurant
Viesnīca | Kurgo Villa Hotel & Restaurant is a building with long traditions in accommodation. It was a guesthouse already during the First Republic of Estonia when the villa belonged to the long-distance captain Mihkel Kurgo and the first president of Estonia, Mr Konstatin Päts, stayed here frequently. After reconstruction in 2014 it became a modern hotel which consist of manor house and garden house.
In the interior of the manor house there is a hint of antique and each hotel room is unique. In the garden house the rooms are modern and functional and there is a small terrace in front of every room.
All hotel rooms feature comforts as home - LCD TV, WIFI area, refrigerator, WC and bathroom with floorheating. Smoking in the hotel room is prohibited.
In the hotel yard outdoor pool is opened during summer time. Children are welcome to have fun in the palyground. We provide parking place for the cars as well.
Check in starts at 2 pm, check out until 12 pm.
Iestādes un pakalpojumi
Ietilpība

Stāvu skaits: 2

27 istaba (-s)

Pamataprīkojums

Sauna

Velosipēdu noma

Bērnu rotaļu laukums

Āra baseins

Pēdējo reizi atjaunota 2014

Ēst un dzert uz vietas.

Autostāvvieta

Īpašas vēlmes
Salīdzini "Kurgo Villa Hotel & Restaurant" ar līdzīgām alternatīvām
Pērnavas Viesnīca Astra Hotel atrodas 250 m attālumā no smilšainajām līča pludmalēm, tā piedāvā infrasarkanās un malkas pirtis. Skaistumkopšanas centrā ir pieejamas dažādas masāžas un skaistumkopšanas procedūras.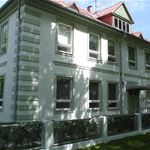 Ribere Apartment is located in the centre of Pärnu, 800 m from the Pärnu Bay beach. It offers self-catering accommodation with a fireplace and free Wi-Fi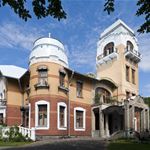 Šī elegantā un labi saglabājusies jūgendstila villa atrodas romantiska dārza ieskautā vietā, īsas pastaigas attālumā no Pērnavas centra un pludmales. Viesnīca Ammende villa hotel piedāvā bezmaksas bezvadu internetu.