Viesnīca Emmi
Adrese
: Laine 2, 80010 Pärnu (
rādīt karti
)
Atrašanās vieta: Pērnava
Viesnīca | Modernā un ērtā viesnīca Emmi hotel atrodas atjaunotā, vēsturiskā ēkā, ideālā vietā - gājiena attālumā no Pērnavas pludmales.
Viesnīca Emmi hotel piedāvā restorānu ar vasaras kafejnīcu, saunu un spa centru, kā arī bezmaksas autostāvvietu. Ir pieejami numuri ar divām un vienu gultu. Tie ir aprīkoti ar visām mūsdienu ērtībām. 2 "twin" numuriem ir privāta ieeja no pagalma. Viesnīcā Emmi ir pieejami arī nesmēķētāju numuri un numuri viesiem ar alerģiskām saslimšanām.
Iestādes un pakalpojumi
Ietilpība

Stāvu skaits: 3

36 istaba (-s)

Konfarenču telpas: 1

Pamataprīkojums

Ēst un dzert uz vietas.

Autostāvvieta

Īpašas vēlmes
Salīdzini "Viesnīca Emmi" ar līdzīgām alternatīvām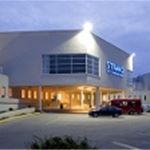 Spa un konferenču viesnīca "Strand" ir lielākā konferenču viesnīca Pērnavas apriņķī. Igaunijas mērogā esam unikāla viesnīca, kurā zem viena jumta iespējams noorganizēt konferenci zālē ar 500 vietām (papildus tam arī mazākas, dažāda lieluma zāles), atpūsties spa centrā vai privātā pirtī, relaksēties wellness centrā, apmeklēt restorānu un lobby bāru, kā arī jautri pavadīt laiku iekštelpu minigolfā.
Pērnavas Viesnīca Astra Hotel atrodas 250 m attālumā no smilšainajām līča pludmalēm, tā piedāvā infrasarkanās un malkas pirtis. Skaistumkopšanas centrā ir pieejamas dažādas masāžas un skaistumkopšanas procedūras.
Kurgo Villa Hotel & Restaurant is a building with long traditions in accommodation. It was a guesthouse already during the First Republic of Estonia when the villa belonged to the long-distance captain Mihkel Kurgo and the first president of Estonia, Mr Konstatin Päts, stayed here frequently. After reconstruction in 2014 it became a modern hotel which consist of manor house and garden house.