Viesnīca Astra
Adrese
: Tammsaare 24-B, 80010 Parnu (
rādīt karti
)
Atrašanās vieta: Pērnava
Viesnīca | Pērnavas Viesnīca Astra Hotel atrodas 250 m attālumā no smilšainajām līča pludmalēm, tā piedāvā infrasarkanās un malkas pirtis. Skaistumkopšanas centrā ir pieejamas dažādas masāžas un skaistumkopšanas procedūras.
Astra viesnīca piedāvā plašu veselības zonu. Viesi var atslābināt muskuļus džakuzi vannā, veikt atsvaidzinošu peldi iekštelpu baseinā vai vienkārši ērti atpūsties pie malkas kamīna. Plaši numuri ar bezmaksas Wi-Fi un satelīta TV kanāliem. Tajos ir parketa grīda un lieli logi ar skatu uz Pērnavas pilsētas centru. Viesnīcas restorāns piedāvā vakariņas à la carte un grupu ēdienkartes. Viesi var nobaudīt zivju zupu un sātīgus gaļas ēdienus. Piedāvājumā arī veģetārie ēdieni. Viesnīca atrodas pašā Igaunijas vasaras galvaspilsētas centrā, kas slavena ar savām terapeitiskajām dūņām. Tervise Paradiis ūdens atrakciju parks atrodas neilgas pastaigas attālumā no Astra viesnīcas.
Iestādes un pakalpojumi
Ietilpība

Stāvu skaits: 3

23 istaba (-s)

Pamataprīkojums

Ēst un dzert uz vietas.

Autostāvvieta

Autostāvvieta

Viesnīcas autostāvvieta
Der zināt
Ierakstīšanās (agrākais)

Izrakstīšanās (vēlākais)

Darba laiks
Salīdzini "Viesnīca Astra" ar līdzīgām alternatīvām
Kurgo Villa Hotel & Restaurant is a building with long traditions in accommodation. It was a guesthouse already during the First Republic of Estonia when the villa belonged to the long-distance captain Mihkel Kurgo and the first president of Estonia, Mr Konstatin Päts, stayed here frequently. After reconstruction in 2014 it became a modern hotel which consist of manor house and garden house.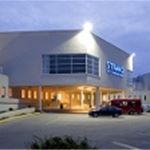 Spa un konferenču viesnīca "Strand" ir lielākā konferenču viesnīca Pērnavas apriņķī. Igaunijas mērogā esam unikāla viesnīca, kurā zem viena jumta iespējams noorganizēt konferenci zālē ar 500 vietām (papildus tam arī mazākas, dažāda lieluma zāles), atpūsties spa centrā vai privātā pirtī, relaksēties wellness centrā, apmeklēt restorānu un lobby bāru, kā arī jautri pavadīt laiku iekštelpu minigolfā.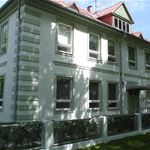 Ribere Apartment is located in the centre of Pärnu, 800 m from the Pärnu Bay beach. It offers self-catering accommodation with a fireplace and free Wi-Fi