Lilaste.eu
Address

: Medzābaki-2 Ādažu pagasts, LV-2160 Lilaste
show map
Location: Adazi
Hotel | We combined the best qualities of hospitality services with services provided by sports and tourist center, and as a result, our clients get the excellent service of a two-star hotel for democratic prices and range of services peculiar for sportive rest centers.
Fishing, relaxation on the water, boat trips, daytime and evening rest, sportive rest with fishing, beach, banquet room, excellent cuisine and modern comfortable hotel rooms – these are the component of service that we provide.
There is a TV set, the Internet, oak bed with the mattress of high quality, as long with other bedding, toilet and shower stall in each room.
Leisure complex Lilaste was built on the basis of sports and tourism center, which was popular from Soviet times, but nowadays it was fully rebuilt, enlarged and provides a new range of high-quality leisure services and facilities.
Leisure complex is situated in a 25-minute drive from Riga city center going by the renovated VIA Baltica road.
Leisure complex building consists of two parts – two-storey and one-storey buildings.
Fully commissioned comfortable hotel rooms with the direct exit to the street are in the one-storey building.
On the first floor of a two-storey building you will find Reception Desk, where hotel personnel will greet you with a smile and tell you about all the leisure facilities, also there is kitchen and banquet room with fireplace on the first floor. On the second floor, you will find nice and comfortable rooms, where you can rest from daytime activities. Following services will be available: satellite TV, phone, the Internet, table tennis.
In our Leisure center, you will have the opportunity to forget about routine, to rest for noise of the capital city and to enjoy the silence and peace by the lake, or to go on the biking trip or get sun tanned on the beach, as it is only 1,5 kilometers to go to the Baltic sea.
Facilities and services
General facilities

Eat & Drink on site

Parking
Good to know
Check in (earliest)

Check out (latest)
Contact information
Contact person email

Website
Compare "Lilaste.eu" with similar alternatives
The long awaited moment is here: the hotel in Ādaži is once again open to guests! Formerly known as a ship called EUFROSINE, the hotel welcomed its first guests in November 2005. Now the vessel has anchored in PORT HOTEL – a haven of peace, continuing to welcome guests and captivate them with its architecture, design and the beautiful pine forest that surrounds it.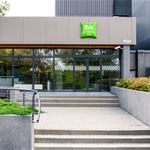 3 star Superior Hotel ibis Styles Riga is located in a quite area by the river Daugava, in only short tram ride from the Old City and in few minutes walking from Art Nouveau disctrict. Here you will forget about the hustle and bustle of the city, yet with the Old City and business centre at your fingertips.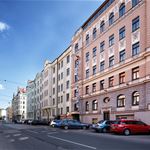 City Hotel TEATER is located in a vibrant cultural and quiet business part of Riga city center.