Radisson BLU Ridzene
Address

: Reimersa str. 1, LV-1050 Riga
show map
Location: Riga
Hotell | 5 tärni Hotell Radisson Blu Ridzene asub 5-minutilise jalutuskäigu kaugusel Riia vanalinnast, äri- ja finantspiirkonna südames. Hotellis on tasuta WiFi-ühendus.
Avarad toad sisaldavad konditsioneeri ning elutuba koos töölaua ja tugitooliga. Kõikides tubades on kosmeetikapeegel, tasuta tualetitarbed, kaabeltelevisioon ja tasulised kanalid.
Restoran Piramida serveerib rahvusvahelist kööki elegantses õhkkonnas.
Bussi- ja rongijaam on hotellist 10-minutilise jalutuskäigu kaugusel.
Facilities and services
Capacity

Number of floors: 5

95 room(s)

Conference rooms: 7

General facilities

Built in year 1984

Last renovated year 1999

Eat & Drink on site

Parking

Special requirements

Allergy adjusted

Physically disabled facilities

Baby sitting services

Transport Possibilities

Rent a car desk

Airport transfer

AttributeSection.GroupTitle.Certifications
Good to know
Check in (earliest)

Check out (latest)

Opening hours
Contact information
Phone number (booking)

Website
Compare "Radisson BLU Ridzene" with similar alternatives
Neljatärnihotell Astor Riga asub vanalinna südames ning enamik sealsetest vaatamisväärsustest jääb kuni 500 meetri kaugusele. Hotell paikneb eklektilises ja stiilses hoones, kus on ka tasuta WiFi-ühendus.
Radisson Blu Latvija Conference & Spa Hotel kliimaseadmetega numbritubades on tasuta traadita Internet ning palju erinevaid telekanaleid, sealhulgas tasulisi.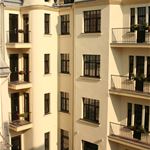 2008. aasta septembris uuesti avatud Hotel Edvards on hubane pereärina tegutsev hotell, mis asub otse Riia südames, vaid kolme kvartali kaugusel ajaloolisest vanalinnast. Tänu hotelli heale asukohale saavad hotelli külalised lihtsa vaevaga külastada lähedalasuvaid muuseume, kunstigaleriisid, Skonto halli ja Arena Rigat, trendikaid poode, restorane ja kohvikuid.